Skip to content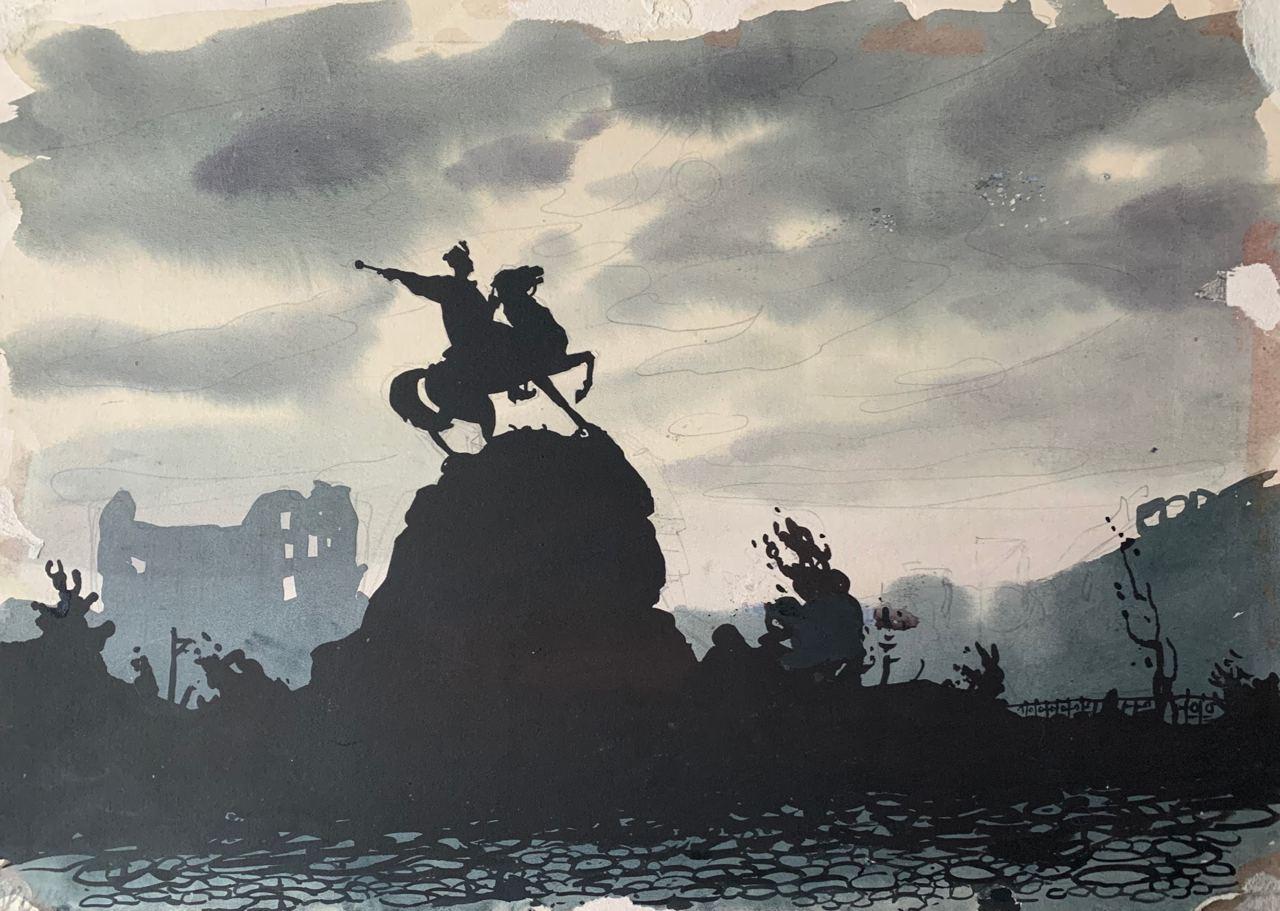 Yuriy Khymych started his artistic career in the late 1940s by painting the cityscapes of Kyiv, destroyed during World War II. The splendid city, its famous architectural monuments, and its history – all these were reduced to dust.
Slowly, year by year, life was returning to that scorched land. New buildings were erected, and historical monuments were restored or rebuilt. There was a hope that peace and tranquility would return to Ukraine forever, and the architectural monuments would only be endangered over time.
But the reality has turned out to be different. The Russian invasion in 2022 has changed everything. Countless missile and aviation strikes, and massive artillery shelling spare neither the Ukrainian cities nor the people living in these cities. The cityscapes painted by Khymych may remain only in the art masterpieces and in our memory. Kyiv, Chernihiv, Kharkiv, Lviv, Lutsk – all these Ukrainian cities suffer death and destruction.
Our foundation is ready to sell collections of the Yuriy Khymych heritage to provide aid and refuge for Ukrainian citizens affected by the Russian invasion.
For further information upon request: contact us.